Meet Our Team
Alot of amazing people worked together to bring this film to life and below are our key creatives along with a full crew list of everyone involved.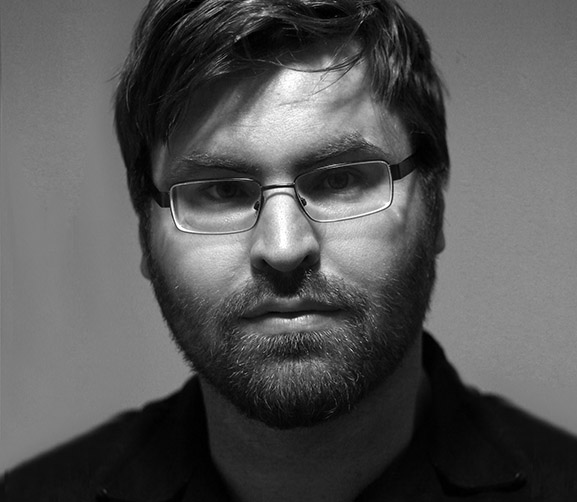 Nick Crowhurst
Director | Editor
Nick has written and directing web series, comedy sketches, and narrative short films over the last 8 years. In 2017 he was selected to attend a Directors Intensive with Cate Shortland and Tony Krawitz in Byron Bay. in 2017 Nick directed the short film 'ZOE' which was nominated for 8 SASA awards in 2018. 'The LOST SHEEP' another short film Nick Directed won best Directing in the Hollywood Screening Festival in 2018 and also came in 2nd place at the Perfect Light film Festival in 2019. Nick has been editing and developing a feature length movie.
www.nickcrowhurst.com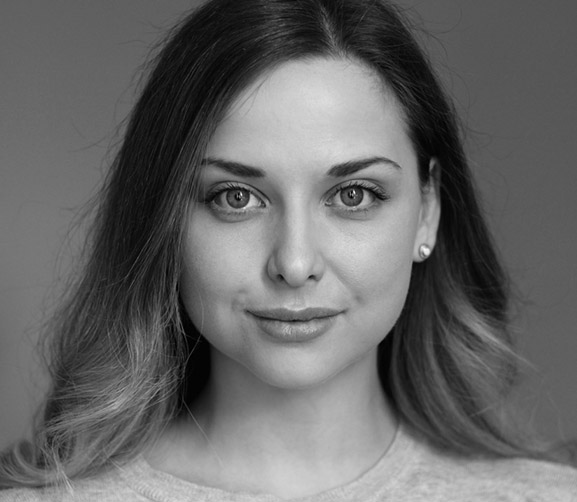 Stephanie is a writer and director with a passion for telling female driven stories. In recognition for her work, including her web series, Freemales, she received the Independent Spirit Award at the 2017 South Australian Screen Awards. Additionally, Stephanie was awarded a Fellowship from The Helpmann Academy which afforded her the opportunity to undertake a career development program in London.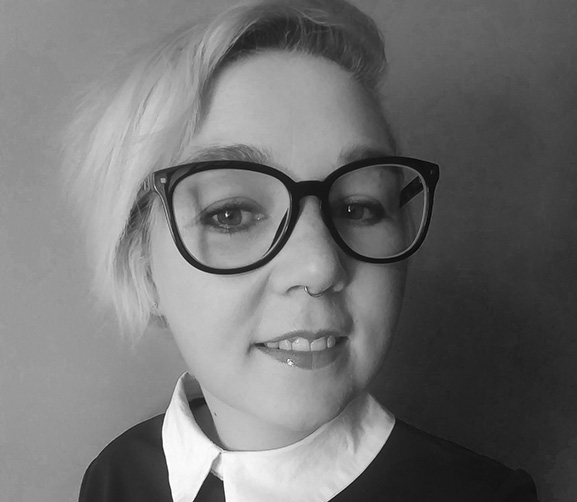 Jodie has a Bachelor of Media Arts from the University of South Australia, majoring in Film and Television Production and sub-majoring in Animation; and a Post Graduate Certificate in Film & Television Producing. She has worked as a Casting Coordinator and at the South Australian Film Corporation casting projects such as Wolf Creek the Series, and Storm Boy; as well as working as a Producer's Assistant at KOJO Entertainment, recently working on Top End Wedding and 2067. In April 2018 Jodie received the South Australian Screen Award for "Emerging Producer", she was also the recipient of the SAFC's Career Accelerator Grant aimed at emerging female producers, and traveled to Los Angeles to work during the American Film Market in November 2017. Jodie also produces her own projects under "Get Back Jojo Productions".
---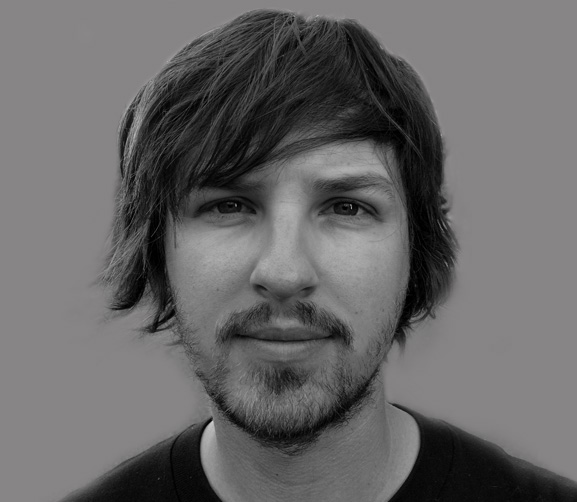 MAXX CORKINDALE
Director of Photography
Maxx is an AACTA award-winning cinematographer who has worked on numerous high- end Film & TV projects, Music Videos and Commercials, and also is a sought-after documentary cinematographer. Maxx'''s projects have screened at a variety of A-List festivals. The short film Welcome to Iron Knob won Best Cinematography at the St Kilda Film Festival in 2014 and was nominated for an AACTA for Best Short Film. The short film Smashed screened at Berlinale, Sitges, and the Sydney and Adelaide Film Festivals. Maxx has shot two music clips for Australian hip-hop group, Hilltop Hoods, Cosby Sweater, and Exit Sign, which was nominated for an ARIA award. Maxx shot the Feature documentary My Name is Gulpilil (2021) for Vertigo Films (Rolf De Heer & Molly Reynolds), and another for the ABC documenting the Adelaide Festival of Arts (2020). In 2018, the Feature Documentary Making a Mark (Southern Light Alliance), screened at the Adelaide Film Festival and on ABC TV. Maxx was the 2nd Unit Cinematographer for the STAN original series, Bloom, and the Netflix shows, Wanted (series 3), and Pine Gap. He shot B-Camera and 2nd Unit on the Daniel Radcliffe feature, Escape From Pretoria, and shot additional camera and 2nd Unit on SBS series, The Hunting, and ABC series, Stateless. Maxx just wrapped main unit C Camera on the Warner Brother's feature, Mortal Kombat. In 2015, Maxx received the AACTA award for Best Cinematography in a Documentary for Sons and Mothers (shared with Co-Cinematographer Aaron Gully). Maxx won Best Cinematography two years in a row at the South Australian Screen awards, 2017/1018.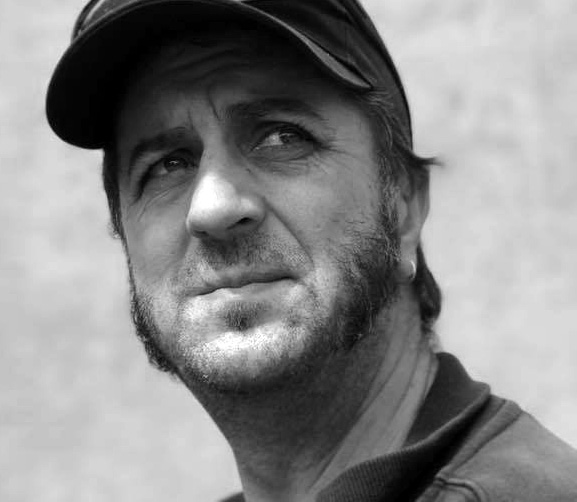 LEIGH MADDEN
SFX Makeup Designer
Leigh Madden is a local Adelaide artist from South Australia who has specialised in many skills over the years. He is most commonly known for his involvement with Special Effects Makeup, prosthetic design and prop manufacturing for film and productions. Leigh's most recent movie credit involvements include Creature Technician on Paramount Pictures' "Monster Problems" set to be releases 2021 and head Mould maker for the prop department on Warner Brothers' Mortal Kombat. After completeing makeup studies in the early 1990s, Leigh went on to further his studies by completing a diploma in specialised makeup and advanced diploma of design for large productions. Leigh went on to complete a cert 4 in training and assessing where he taught at a makeup academy for many years. Creating designs, heading departments, contributing out of box ideas is Leighs strenghths and has provided many practical effects such as animatronic mechanisms for Universals BOAR, blood effects and prosthetics for the Wolf Creek TV series and a multitue of foam latex and silicone prosthetic characters. Often he will work with other local artists to assist in the completion of specialised prop manufacturing and prosthetic character development. One of his achievements is the creation of the short zombie film ZOE which he ws the story writer and head of Makeup / prosthetic departments with the help of a fantasticly hand picked team. Currently Leigh works for his own freelance business and travels to where required to maintain his skills and networking with industry professionals. More information on Leigh's credied work can be found here. https://www.imdb.com/name/nm6614251/
CAST
ALEX - SEBASTIEN SKUBALA
EDDIE - LIAM DAUGHTRY
STACEY - KIKI NICHOLLS
STACEY'S MUM - KRYSTAL BROCK
ALIEN - DAISY FRYER

ALEX STUNT DOUBLE - MATT ALDERSON
EXTRA - ANIA SOLTYS
EXTRA - JODIE KIRKBRIDE

DIRECTED BY - NICK CROWHURST
WRITTEN BY - STEPHANIE JACLYN
PRODUCER - JODIE KIRKBRIDE
CO-PRODUCER - STEPHANIE JACLYN
ASSISTANT DIRECTOR - JODIE KIRKBRIDE
DIRECTOR OF PHOTOGRAPHY - MAXX CORKINDALE
FOCUS PULLER - JAKE COOPER
CLAPPER LOADER - LEWIS KENNEDY


GAFFER - JOSH KOSTER
SOUND RECORDIST - LEAH MCKEOWN
1ST AD - JODIE KIRKBRIDE
SCRIPT SUPERVISOR - MADELAINE RAMSEY
UNIT MANAGER - SARAH SKUBALA
LOCATIONS MANAGER - ADAM SKUBALA
RUNNER - ADAM SKUBALA
HAIR & MAKEUP ARTIST - ANIA SOLTYS
SFX MAKEUP SUPERVISOR - LEIGH MADDEN
SFX MAKEUP - DAVINIA COOMBER
SFX MAKEUP - GEORGIA GREEN
SFX MAKEUP - LIANA 'LILLY' KRASSAS
SLIME WRANGLING GOOP GIRL - LIANA 'LILLY' KRASSAS
ALIEN DESIGNER - LEIGH MADDEN
STUNT COORDINATOR - DAISY FRYER
DRIVER - CHRISTINE CUTTING


PRODUCTION DESIGNER - NICK CROWHURST
ART DEPARTMENT - EMILY BROCKBANK
ART DEPARTMENT - SAM GOWER
ART DEPARTMENT - GRACE MILES
ART DEPARTMENT - JASON KEN
SET DRESSER - SAM GOWER
SET DRESSER - EMILY BROCKBANK
SET DRESSER - ADAM SKUBALA
COSTUME DESIGNER - STEPHANIE JACLYN

EDITOR - NICK CROWHURST
VFX ARTIST - MADELEINE DEANE
SOUND DESIGN - BEN GOLOTTA
COLOURIST - MAXX CORKINDALE
COLOURIST - NICK CROWHURST
MUSIC COMPOSER - NATHAN CUMMINS



VERY SPECIALTHANKS
Adam Skubala
Sarah Skubala

SPECIAL THANKS
Kylie Nicholls
Vanessa & Stephen Daughtry
Louise Alderson
Susan Anderson
David Anderson
Costa's Farm
Echunga Deli
Jennifer Blake
Anisa Cadd
Christine Cutting
David Gregan
Carmen Walker-Galpin
Erin O'Neill
Jilden Reichardt
Craig Flanigan
Richard Chataway

---

---